United Reggae is an online magazine created in October 2007 and dedicated to reggae music. It has the intention of offering a real international platform of information on this rich and healthy music. Our aim is to promote and spread the inspiring and healing vibrations of Reggae music and culture.
The magazine features 6 sections : News, Articles, Artists, Videos, Books and Movies. Artists, Books and Movies are three original databases updated daily.
United we stand, Divided we fall… join us!
The team
Co-foundors
Xavier Simacourbe, Camille Monchicourt, Maral Amiri, Benjamin Peronne
Head manager
Camille Monchicourt
Chief editor
Angus Taylor
Editor
Erik Magni
Editor
Maral Amiri
Webmaster
Xavier Simacourbe
Contact us
Authors

Angus Taylor
316 articles
84 news
1,197,280 page views for Angus Taylor articles and news.

Erik Magni
220 articles
445 news
1,146,346 page views for Erik Magni articles and news.

Maral Amiri
24 articles
239 news
774,873 page views for Maral Amiri articles and news.

View all authors (35)
Statistics 2009
Traffic statistics
(source Google/Awstat)
| | |
| --- | --- |
| Unique visitors | 1,491,370 |
| Page views | 9,949,840 |
| Total visits | 1,683,560 |
| Average Pageviews | 5.91 |
| Time on Site | 00:02:58 |
Audience Interests
(source Google/Awstat)
| Interest | Affinity |
| --- | --- |
| Reggae & Caribbean Music | 293.4x |
| Jamaica | 280.4x |
| World Music | 32.4x |
| CD & Audio Shopping | 16.6x |
| Music & Audio | 11.1x |
| Events & Listings | 8.2x |
| Arts & Entertainment | 6.3x |
Map overlay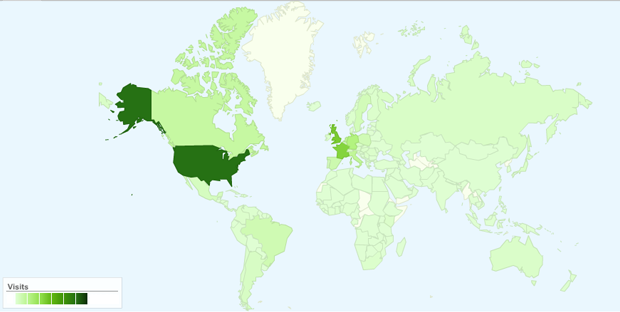 1. United States
2. United Kingdom
3. France
4. Germany
5. Netherlands
6. Italy
7. Canada
8. Spain
9. Brazil
10. Poland