RootsBlogReggae and United Reggae offers you the chance to win one of 5 DVDs Le Premier Rasta directed by Hélène Lee in collaboration with Christophe Farnarier.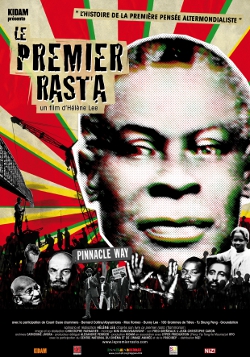 In 1915 a Jamaican teenager, Leonard Percival Howell (1898-1981), boards a banana boat and starts roaming the world. He bumps into all sorts of thinkers: adepts of the New Thought and bolshevism, anarchists and Gandhi followers, free-thinkers and garveyists; each of them is looking for some kind of Promised Land. After 18 years of travel Howell goes back to Jamaica with a cocktail of new ideas. In 1939 he opens Pinnacle, the first Rasta « Commune », which becomes the laboratory of a new way of life. Rasta culture and thinking would become the foundation of reggae culture, spread throughout the world by Bob Marley.

With a dramatic sound track by Bunny Lee, Max Romeo, Val Bennett, The Abyssinians, Count Ossie's drummers, Groundation, 100 Grammes de Têtes and Tu Shung Peng, Hélène Lee's documentary follows the footsteps of the FIRST RASTA, a flamboyant character of the last century whose theories echo today's concerns about the future of our world. The « half of the story that has never been told ».

THE FIRST RASTA DVD features:
+English version (comment & subtitles).
+EXTRAS : deleted scenes and an interview with Hélène Lee.
+BOOKLET : chronology et portraits.
Details at ROOTSBLOGREGGAE website.
This competition is closed.