Reggae Sun Ska and United Reggae offer you the chance to win one of 2 three-days pass for the 18th edition of the festival taking place from August 7th to 9th, in Bordeaux (South France).
The Reggae Sun Ska Festival is one of the oldest in France and one of the biggest in Europe. 4 stages with a large line up: from reggae roots to dancehall and dub. Program per day below: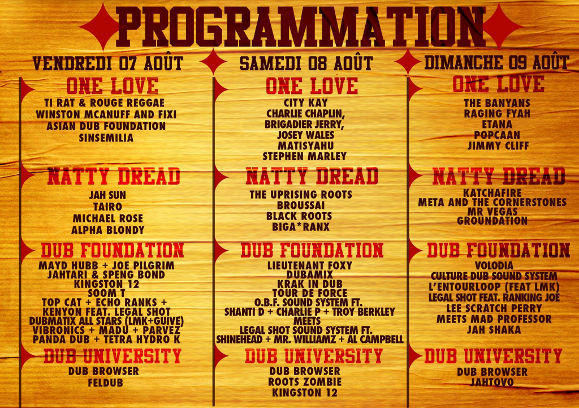 ReggaeSun Ska official website: http://www.reggaesunska.com
Reggae Sun Ska official Facebook: https://www.facebook.com/reggaesunskafestivalofficial
This competition is closed.