Universal Music and United Reggae offer you the chance to win one of 3 deluxe packages of Gentleman - MTV Unplugged with CD album + vinyl + DVD+ Blu-ray.
German reggae superstar Gentleman has recently put out an unplugged set, like other reggae artists have done recently. Tarrus Riley, Clinton Fearon and Richie Spice are three examples. Gentleman's album is however a bit different since it was recorded with a live audience and with a full orchestra – including both horns and strings – backing him.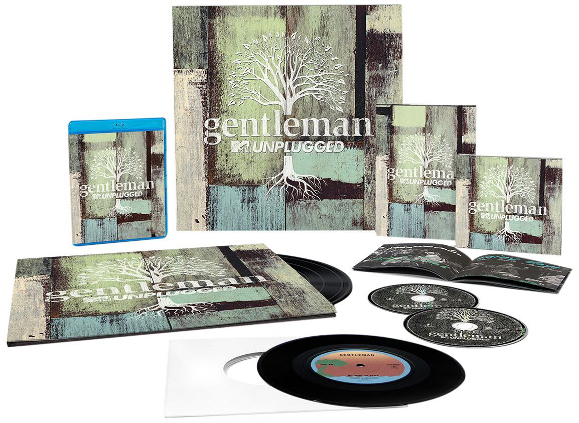 The deluxe edition of this album collects no less than 28 tracks taken from all but one of Gentleman's albums. No cuts from his Trodin On set, but several from his most recent efforts – Diversity and New Day Dawn. Included are also non-album cuts like Tranquillity, To the Top and Runaway along with a cover of the Bob Marley's classic Redemption Song.
There are also two new songs –the heartfelt No Solidarity, sung together with Ky-Mani Marley, and Warn Dem, a scorching call and response combination with Shaggy aimed directly at all best of the year lists. Those tracks are together with a furious version of Leave Us Alone, originally on his Journey to Jah album, some of the brightest highlights.
The MTV Unplugged format was immensely popular in the 90s and this album shows that it's still very much alive and kicking.
This competition is closed.