JahSolidRock and United Reggae offer you to win 3 CDs signed 'Back To Eden' from Lloyd De Meza.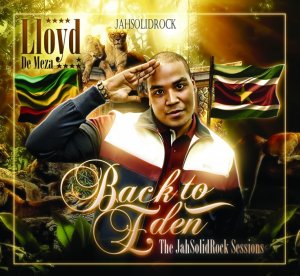 Dutch label JahSolidRock has kept a low profile for about a year, but is now set for a new release. This time it's the Dutch-Caribbean soul singer Lloyd de Meza, who is described as a domestic secret now presented to a global audience.
'Back to Eden' is a joint effort by JahSolidRock and production crew Not Easy At All. The pair has previously put out acclaimed albums from Chezidek, Earl Sixteen and Apple Gabriel.
This project was supposedly born by accident. More than two years ago, Lloyd de Meza dropped by by the JahSolidRock studio, where he went wild over the sound of the album currently in production. And according to the press release he took a microphone and started singing.
'Back to Eden' is based on several of the riddims used for JahSolidRock and Not Easy At All's previous album and was released on May 5th.
This competition is closed.