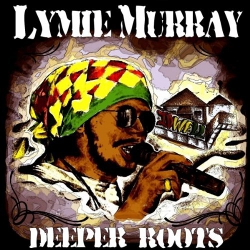 Jamaican singer Lymie Murray's first collaboration with Jack Riddim from I Dwell Records has resulted in his brand new album 'Deeper Roots', an album that shows the thriving Californian roots reggae scene.
Lymie Murray has been involved in the reggae scene for almost two decades and has in that time contributed some powerful work in the lovers rock genre. 'Deeper Roots' is however a step in a new, conscious direction.
The album collects twelve tracks recorded in both the U.S. and in Jamaica with collaborations with Mark Wonder and Spectacular as well as Herb Daly from The Rastafarians on bass.
'Deeper Roots' is currently available as digital download and CD.