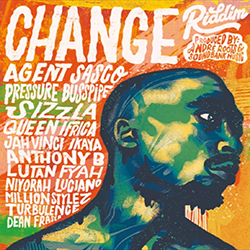 If you are a reggae fan in Sweden, then it is likely you have heard of, or met Denzil Williams Jr, one of the leading voices for Jamaican culture in the Scandinavian country. Based in Stockholm for nearly 20 years, he is the bridge between Swedish reggae and his homeland.
Williams' latest projects are the Change riddim and an EP with Queen Tress, a Swedish poet/singer. He co-produced the Change with Andre Karlsson; it is a reggae version of rapper Tupac Shakur's 1992 song Changes, driven by songs from Agent Sasco, Queen Ifrica, Sizzla and Lutan Fyah.
"I think it is actually easier to do so based on the fact that I have close movements with them (Jamaican artistes) when they are here as opposed to when they are in Jamaica. I am sometimes personally with them here so this is when I have such opportunity to take them to my studio for work," Williams explained. "However, I do a lot or work in Jamaica as well with artistes there. In the future, I will maintain a base in Kingston where I can interact and work more with the artistes."Living in Sweden has helped Williams build a level of camaraderie with Jamaican acts keen to establish themselves there and throughout Scandinavia.
Williams was born in Kingston, the Jamaica capital. His father, Denzil senior, is a singer and founder of roots-reggae group Wadadah which recorded and toured for several years with Stephen and Ziggy Marley.
After a short-lived career as an artiste, he moved to Sweden and revived his music fortunes as a producer. Most of the indigenous acts he works with, including Queen Tress, record in their native language.
Underneath It All, the debut song from Queen Tress, is a collaboration with Turbulence. It is from her upcoming EP.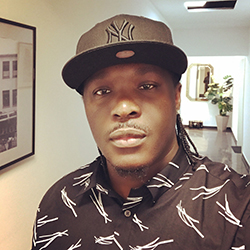 The 44-year-old artiste is from Stockholm. She said it was only natural her first song was done with a Jamaican artiste and produced by a Jamaican, since the country's culture has long intrigued her.
"I was actually writing a lot of poems in Swedish and 'cause I used a modern language and rhymes I got the idea to make them to hip hop lyrics. But I was listening more and more to reggae and dancehall and got very interested in Jamaica, so a year ago I started to write in English," Queen Tress explained. "So, when it comes to my beats they are most influenced by dancehall and reggae and I am listening very much to a bunch of Jamaican artistes."
Sweden's reggae scene has grown considerably since Denzil Williams settled there. Numerous dancehall and traditional reggae artistes perform there annually on shows like the Uppsala and Öland festivals.
He is currently constructing a multi-faceted recording studio in Stockholm. Once completed, he sees even more mutually beneficial collaborations between Jamaican and Swedish artistes.
"An established Jamaican artiste working with any Swedish artiste is a huge step here in Europe. Huge in terms of publicity, and marketing," said Williams.