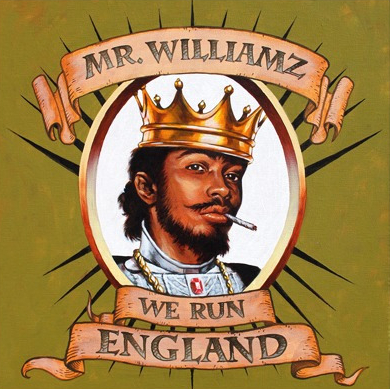 Jamaican-born and British‐bred deejay Mr. Williamz released a new single of U.S-based production crew Green Lion's new riddim More Spiritual on September 18. The single We Run England traces Mr. Williamz' journey from Jamaica to his adopted home of England and then flips the script on social relations.
The riddim is based on Henry "Junjo" Lawes immortal Ganja Smuggling melody with rough drum and bass riffs and breezy horns recorded in Jamaica by trombonist Nambo Robinson and saxophonist Everton Gayle.
We Run England is one of five tracks on the More Spiritual riddim which will drop in October. In addition to two tracks by Mr. Williamz, the More Spiritual riddim includes contributions from fellow UK vocalist YT, Million Stylez from Sweden alongside the leading voice of a new generation of Jamaican conscious reggae, Kabaka Pyramid, as well as acclaimed Jamaican deejay Perfect.
An earlier version of Mr. Williamz' tracks on the riddim were featured on the 2011 Mr. Williamz mixtape prepared by Green Lion's Zeke Stern.