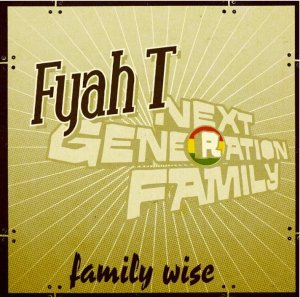 Fyah T, a talented singjay, multi-instrumentalist, composer, songwriter and band leader out of Munich, is set to drop is debut album 'Familywise' on September 2nd. The title describes how the album was produced, but also an attitude towards life, where family is important.
The set holds 15 righteous and conscious roots reggae tunes, two of which are combinations with Lutan Fyah and Jah Mason respectively.
All riddims are executed by Next Generation Family. Over these riddims Fyah T sings about greedy governments, advocates for more humane ways of interaction and shallowness.