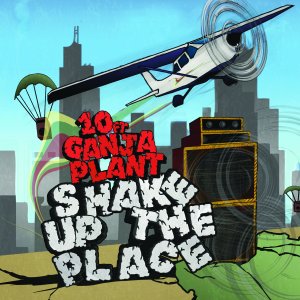 U.S. based mysterious outfit 10 Ft. Ganja Plant – with members from John Brown's Body – drops their new rootsy album 'Shake Up the Place' on August 30th, one year after the conceptual '10 Deadly Shots'.
'Shake Up the Place' assembles ten tunes and features reggae legends Sylford Walker and Prince Jazzbo on one track each. Winston Watson – from The Meditations – provides additional harmonies throughout the journey.
The album is now available on CD, LP and on digital platforms.