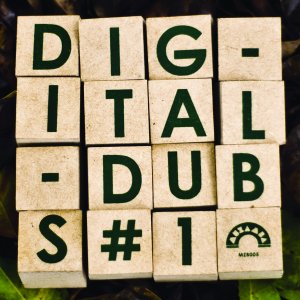 Brazilian steppers duo Digitaldubs re-releases their fourth album titled '#1', originally put out exclusively in Brazil as a very limited edition CD. Some of the tunes have previously been released on 7" and on digital platforms. Some might recognize riddims such as 30 Head.
'#1' features dubs as well as vocals from veterans Ranking Joe, Earl Sixteen and Brinsley Forde. There are also some Brazilian artists featured – Dada Yute, Jeru Banto and Tiano Bless.
Their fourth album hits the streets as CD, LP and digital download on August 30th.