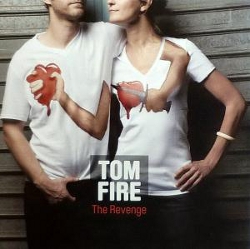 Nicolas Maslowski and Romain Germa – the duo that founded French label Makasound that went bankrupt earlier this year – have a new upcoming project.
They have been hired by Wagram to establish a label mixing reggae, world music and crossover music. They call it Chapter Two.
The first release is the album 'The Revenge' from multi-instrumentalist Tom Fire due on October 17th. It mixes dub, electro, reggae and pop and features former Makasound artists Matthew McAnuff, Jaqee and Derajah amongst the successful French hip-hop artist MC Solaar.
Among the other upcoming projects are Derajah's long-awaited debut album 'Paris Is Burning' recorded with The Donkey Jaw Bone.