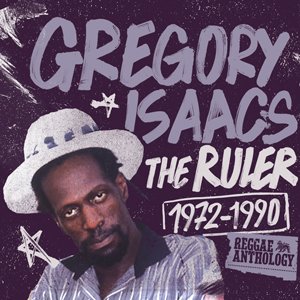 It has been almost a year since reggae crooner Gregory Isaacs died at the age of 59, and about a month ago VP Records released the Gregory Isaacs tribute album 'We Remember Gregory Isaacs', where a number of contemporary singers put their mark on the Cool Ruler.
But VP didn't stop there. On October 24th the label's subsidiary 17 North Parade commemorates the life and music of Gregory Isaacs with 'Reggae Anthology: The Ruler 1972-1990', an extensive 40-track collection of Gregory Isaacs' hits, plus a special bonus DVD featuring the reggae veteran singing on stage at The Brixton Academy in 1984. The set also features detailed liner notes and rare photographs of Gregory Isaacs during his prime.
This set chronicles some of Gregory Isaacs' most crucial hits from 1972 to 1990 for a variety of producers, including tunes such as My Number One, Let off the Sup'm and Soon Forward.