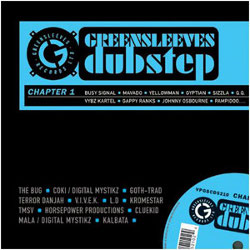 Last year Greensleeves Records announced that their back catalogue was to get the dubstep treatment by a number of acclaimed producers from this bass heavy genre. The first release was a remix of Yellowman's classic 'Zungguzugguguzungguzeng' by Horsepower Productions followed by remixes of Busy Signal, Mavado and Ding Dong.
Now it's time for the next step – 'Greensleeves Dubstep: Chapter 1'. This 14 track album contains remixes from producers such as The Bug, Coki and Mala of Digital Mystikz, Goth-Trad and Terror Danjah.
They mix up some of dancehall's most popular anthems from leading contemporaries Vybz Kartel and Gyptian as well as veterans Yellowman, Barrington Levy and Admiral Bailey.
'Greensleeves Dubstep: Chapter 1' hits the streets on October 24th.