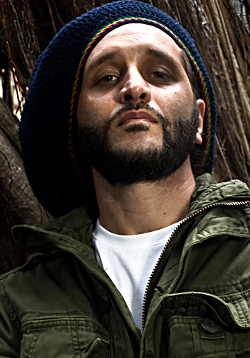 Italian-born Jamaican-resident Alborosie won the MOBO Award – a European awards show to celebrate urban music – for Best Reggae Act on the event that took place on October 5th in Glasgow, Scotland. Last year the prize was awarded to Gyptian.
Among Alborosie's contestants were Khago, Mavado and Damian Marley & Nas. Jah Cure was also nominated, but was disqualified due to his previous conviction of rape, gun possession and robbery.
Among the other winners was Adele for Best UK R&B/Soul Act and Rihanna for Best International Act.
Following the release of Alborosie's third album '2 Times Revolution' – released in June 2011 – he heads out for his second European tour this year.
The 14 date tour kicks off in Hérouville Saint Clair in France on November 15th and finishes on November 30th in Portugal's capital Lisbon.
15.11.2011 HEROUVILLE ST CLAIR (FR) / Big Band Café
16.11.2011 MERIGNAC (FR) / Le Krakatoa
17.11.2011 MONTPELLIER (FR) / le Rockstore
18.11.2011 LE MANS (FR) / BeBop Festival
19.11.2011 NANCY (FR) / L'Autre Canal
21.11.2011 VILLEURBANNE (FR) / Le Transbordeur
22.11.2011 ROTTERDAM (NL) / Off corso
23.11.2011 UTRECHT (NL) / Tivoli
26.11.2011 WROCLAW (POL) / One Love Festival
27.11.2011 TOULOUSE (FR) / Le Bikini
28.11.2011 BARCELONA (ES) / Apolo
29.11.2011 PARIS (FR) / Cabaret Sauvage
30.11.2011 LISBON ( P) / Campo Pequeno
01.12.2011 MILANO (ITA) / Live Club
03.12.2011 DORTMUND (GER) / DKH