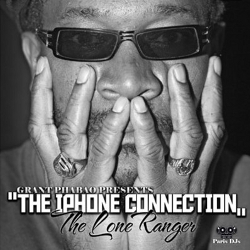 Jamaican deejay Lone Ranger pays, together with French producer Grant Phabao, tribute to the late Steve Jobs – co-founder, Chairman and CEO of Apple and one of the masterminds behind the iPod and the iTunes store – on the brand new The iPhone Connection.
The iPhone Connection reuses some of the lyrics to Lone Ranger's Walkman Connection, put out in 1984. Both songs tribute applications that has made a change in the way of how we consume music.
It is available on iTunes, and note that it's not a remix or a commercial. This is a great piece of uplifting reggae music.