Jamaican band Dubtonic Kru have for the second time in a year been awarded for their excellence and contribution to the music industry.
On the 7th staging of the annual Reggae Culture Salute Showcase they, along with deejay veteran Big Youth, received a Congressional Proclamation from the U.S. House of Representatives.
"I salute Dubtonic Kru for their service and dedication to our community and highlight that their positive and legendary contributions are what make our nation great and I bestow upon you the highest honor as a member of the 112th session of congress," says Congress Woman Yvette Clarke in a press release.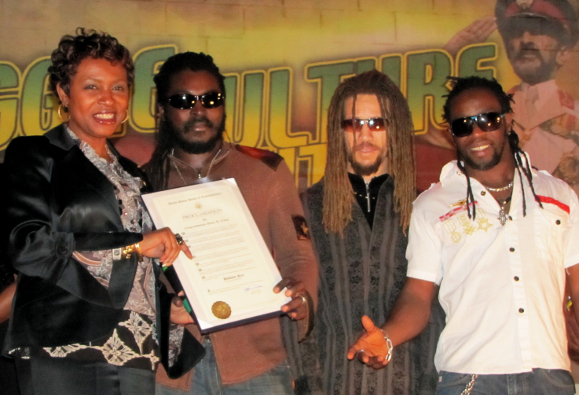 The same evening Dubtonic Kru received Simba Award from CPR (Coalition to Preserve Reggae), a non-profit organization based in New York with members and affiliates around the globe with a mission to preserve the music.
Catch up with Dubtonic Kru at their 4th annual Bands Incorporated concert to be held in Kingston, Jamaica, on their studio grounds on 26 November. The show features five of Jamaica's top show bands.