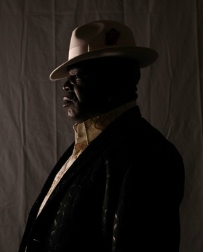 Pioneering dancehall singer Barrington Levy announces what is said to be his final album. His most well-known songs includes anthems such as Here I Come and Under Me Sensi.
'It's About Time' features – just as his previous album 'Living Dangerously' – several high-profile local and international singers, deejays and rappers. Among them Snoop Dogg, Jada Kiss, Busta Rhymes, Damian Marley and the late Heavy D.
Healthy is the first single of the album and features Damian Marley, and is expected to drop in early 2012.