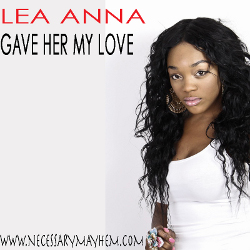 UK producer Curtis Lynch label dedicated to lovers rock material – Necessary Mayhem Classics – drops a new digital download single on 16 December.
New star Lea Anna is responsible for microphone duties on Gave Her My Love on the Ohh Baby riddim, a riddim with the usual heavy as lead bass line that Curtis Lynch is known for.
"What impresses me about Lea Anna is her song writing skills and her easy delivery of a track that keeps the listener captivated. Unfortunately for the man who she is talking about in this track, she is a no-nonsense type of lady who is putting his things out the door for the last time," says Curtis Lynch in the press release.