Sizzla has dropped a new anthem for the youths, and aims to encourage and empower the younger generation.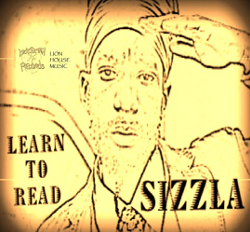 His new single – aptly titled Learn to Read – speaks on the importance of education, as he advocates young people to learn to read and write and to invest in the intellect, as a way to overcome ignorance.
"Telling the youths about the brilliance of education, and teaching them the importance of it, will empower them," states Sizzla in a press release.
Learn to Read has undertones of a political agenda, one for the betterment of the youth in Jamaica, and can be viewed as a way of starting a debate on education before the upcoming elections in Jamaica.
This single is the first tune voiced on the Gal Block riddim, produced by Glenroy "Frosty" Jackson for his Lion House Music Production. It is now available via the usual digital platforms worldwide.