Curtis Lynch and his Necessary Mayhem family of imprints has launched a subsidiary dedicated to drum & bass, dubstep or anything else with a pumping bass line.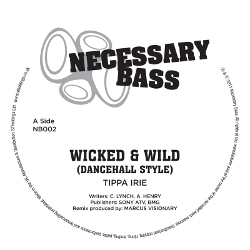 "I have always been a massive fan of drum & bass," says Curtis Lynch, producer and owner of Necessary Mayhem Records in a press release, and continues:
"So I'm very excited about this new venture."
The first release on Necessary Bass is two remixes from two prominent and bass heavy producers.
Tippa Irie's Wicked and Wild is gently handled by drum & bass legend Marcus Visionary, who has been one of Toronto's most prolific electronic music producers for over 20 years.
Liverpool's own DJ Frisk has put his hands on Million Stylez' version of John Holt's Police in Helicopter. He has added his original jungle style with plenty of necessary bass.
Both tunes are available over at iTunes.