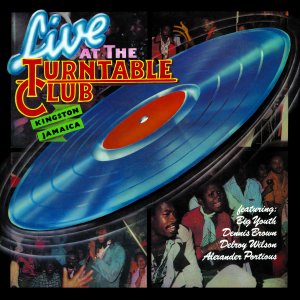 'Live at the Turntable Club' was recorded in London in 1974 and features performances from Dennis Brown, Delroy Wilson, Big Youth and the little-known Alexander Portious.
The production were handled by Winston "Niney" Holness, the backing band was The Soul Syndicate Band and at the controls were two of Jamaica's most accomplished engineers – King Tubby, Errol "Errol T" Thompson – alongside Dennis Thompson.
The original release was on Trojan Records in 1975, and the reissue adds an extensive booklet including an interview with Turntable Club owner Winston "Merritone" Blake.
'Live at the Turntable Club' hits the streets as CD and digital download on 23 January.