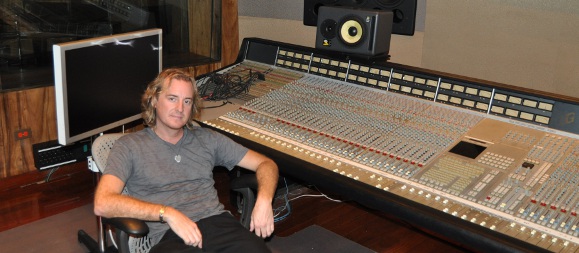 Three members of the 7 man strong American band, 9Tomorrows, spent time in Jamaica recently doing some video filming and working on new music at the much-in-demand Harmony House studio. This was not their first visit. Based in Minneapolis, Minnesota, these up and coming musicians collaborated with Beres Hammond last spring on a remix for their song 'Walk Through the Door' which was released in September 2011 on their Blind Eye Records label. Since then, the track has been doing well on Itunes and getting regular airplay on SiriusXM radio.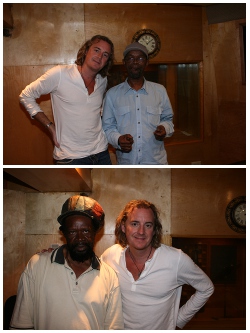 According to band leader and lead guitar player, Dave Kellog, he first met Beres Hammond in the early 90s when he was with the Bahamian band, Courage. Having worked with this legendary singer in the past, he made the trip to Jamaica to personally invite Beres to add his signature vocals to their "lovers rock" inspired track; a style Beres has mastered throughout his career. A blurb from the band's website captures the moment Beres first heard the music and Dave's feeling of amazement when the reggae great started bobbing his head to the beat. I'll leave it to you to imagine what he must have said or done when Beres gave him affirmation in the form of the simple, honest response, "it's good, it's very good…which one do you want me to sing on?"
The rest, as they say, is history.