Internationally renowned reggae vocalist Singing Melody is gearing up for his first solo album since the 2002 released 'Expressions'.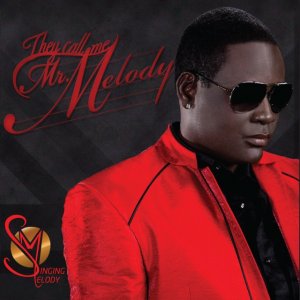 Collide – the first single from his sixth solo album 'They Call Me Mr. Melody' – was put out in September, whereas the new album hits the streets on January 17th.
In the ten years that have passed he has been making his voice heard in the all-star vocal group L.U.S.T as well as producing artists such as Morgan Heritage and Turbulence and working as an event promoter in Jamaica.
The 13 track album features never before heard material and combinations with artists Stacious, U-Roy, Lymie Murray and L.U.S.T. The production is mainly produced by Tony Kelly and Lynford Marshall along with contributions from Donovan Germain and Skatta Burrell.
Everton Hardware, better known as Singing Melody, is no newcomer in reggae business as he has been active for some fifteen years. Born and raised in Kingston, Jamaica, he got his first real break when he recorded his first song Tie Me for King Tubby in 1987. He later went on to work with acclaimed producers Bobby Digital and King Jammy.