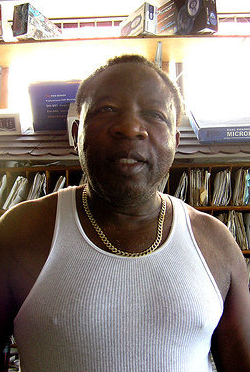 Veteran producer and songwriter Winston Riley was shot in the head in November last year and fell into coma. Yesterday he died in hospital, writes Jamaica Observer.
Winston Riley started his career in the 60's and is probably most known for the Stalag riddim, a riddim that has provided the basis for Sister Nancy's smash hit Bam Bam, Tenor Saw's Ring the Alarm and hip-hop group Fu-Schnickens' Ring the Alarm. A few years back Beyoncé and Collie Buddz did their take on the riddim with a version of Ring the Alarm.
Winston Riley became 65 years old.