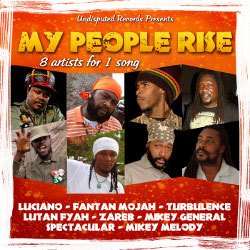 Undisputed Records from France has recently dropped the one drop tune My People Rise.
It boasts no less than eight artists in the song ranging from sweet-voiced Luciano to the gruff Spectacular. Somewhere in between you'll find Zareb, Fantan Mojah, Turbulence, Mikey General, Lutan Fyah and Mikey Melody.
My People Rise is backed by Austria's House of Riddim, and is currently available on digital platforms around the world.