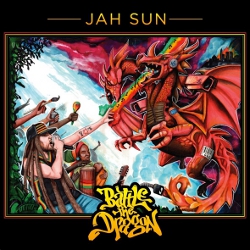 On 30 January American singjay Jah Sun follow-up his 2010-released EP 'Gravity' with his second full-length album 'Battle the Dragon', an album that features producers such as Special Delivery, Heavy Roots, Dynasty Records, Lockdown Productions and Bizzarri.
Just like Jah Sun's debut album 'Height of Light' a number of prominent guests show up – Gentleman, Alborosie, J Boog, Peetah Morgan, Stevie Culture and Perfect.
'Battle the Dragon' fuses hip-hop, reggae and world music, and will be available on digital platforms worldwide.