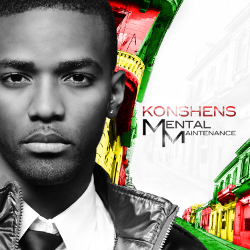 In 2009 brothers Konshens and Delus dropped the excellent album 'Modern Revolution' under their duo name Sojah.
Now Konshens is set to release his first solo album after years of successful one drop and dancehall singles for both European and Jamaican producers – This Means Money, Realest Song, Do Sumn and Winner just to name a few.
'Mental Maintenance' drops on his own label SubKonshens Music with distribution from reggae giant VP Records on February 28th.