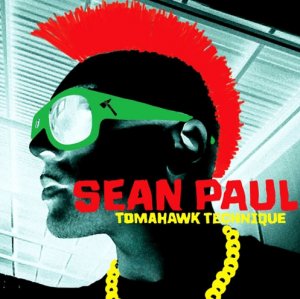 Dancehall mega-star and Grammy-winner Sean Paul has just put out his fifth studio album 'Tomahawk Technique'. Well, not really. Because the album is only currently only available in certain countries, for example France, Belgium, Switzerland and Sweden. On 10 February it hits the shelves in Germany and Austria and in Ireland and the UK a month later. No U.S. date has been announced yet.
On 'Tomahawk Technique' Sean Paul takes a step away from his Jamaican roots – both musically and geographically.
His previous albums have been pop-influenced dancehall produced mainly in Jamaica, while 'Tomahawk Technique' is contemporary R&B-fused pop with touches of dancehall produced by hit makers such as Stargate, Benny Blanco and Rico Love.