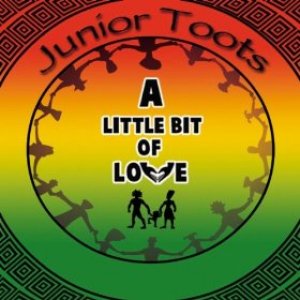 California resident and Jamaican born singer Junior Toots, son of renowned reggae artist Toots Hibbert of the Toots & The Maytals, is readying his fourth album 'A Little Bit of Love', a conscious set that incorporates roots reggae, ska and dancehall. Production is shared by veteran producers Fabian Cooke, Aston Barrett and Junior Toots' brother Hopeton Hibbert.
"When I say conscious music, I mean my lyrics are aware of the needs of everyone; the need to be connected to nature and to other cultures besides your own. I hope my music encourages people to put away their egos and make intentions to heal, to love, and to care. Conscious means to come together," states Junior Toots in a press release.
'A Little Bit of Love' was carried out partly as a Kickstarter project, where Junior Toots aimed for raising $2,800 to master and physically produce the album. The project obviously went fine and he managed to exceed his goal with almost $1,000. And 'A Little Bit of Love' will officially be released in March but is already available in some stores.