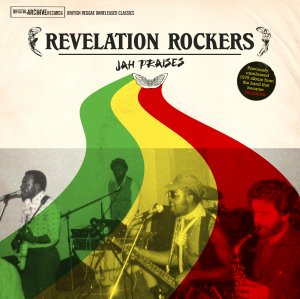 Bristol's Revelation Rockers was the first version of the band later known as Talisman. Up until now no material had been issued by Revelation Rockers, even though they recorded five tunes back in the 70's.

These tunes haven't been heard for almost a third of a century when Bristol Archive Records was handed them last year. And this material isn't some rough demo tracks best forgotten, but a fully realized UK roots album.

Bristol Archive Records now aims to release them on March 5th on LP and digital download under the title 'Jah Praises'.