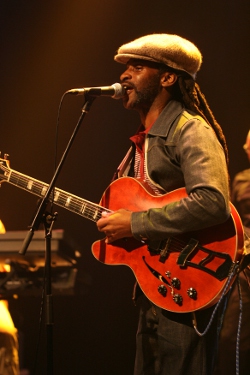 Swedish reggae veteran Desmond Foster is back with his sophomore album titled 'Resonance' in March. It follows his debut album 'Under Oath' released ten years ago.
'Resonance' was recorded at the legendary Stockholm studio Rub-A-Dub and hosts some of the hottest Swedish reggae artists at the moment – Joey Fever, Danjah and Robert Athill show up along with veteran rapper ADL. The production is handled by Freddie Kruger, Jonahgold, Saska and Desmond Foster himself.
Desmond Foster was raised in the UK, but moved to Sweden many years ago. He has worked with a number of both domestic and international artists, among them Gregory Isaacs, Dennis Brown, Aswad, Million Stylez and Blacknuss Allstars.