Phoenix City Records the Ska and Rocksteady imprint of Cherry Red Records have announced that they are to release two tribute albums to the ska and rocksteady periods.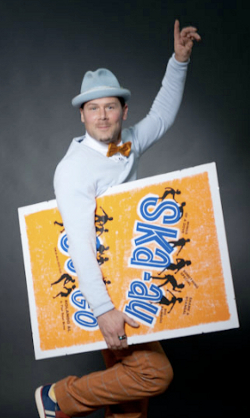 First up is an album from one of UK's most loved ska bands the Dualers who will present their tribute to king of Ska Prince Buster in their own highly stylised mix of ska and reggae. The album will include versions of Chinaman Ska, King of Kings, Orange Street and Enjoy Yourself amongst others.
The Dualers have previously entered the UK charts on three occasions with Truly Madly Deeply, Don't Go and Kiss On My Lips, shifted over 35,000 albums and sold out London's O2 Indigo four times.
The second album will be from the Phoenix City All-Stars and will be titled '2 Tone: Ska & Rocksteady Special'. This band of as yet unnamed musicians will feature the vocals of stars old and new including Dave 'Double Barrel' Barker and Michie One who has performed with the likes of Pama International, will be presenting unique twist as they repatriate some of 2 Tone's greatest hits to the 'Sounds of Young Jamaica' in a what is reported as being "a blazing 60's Ska - Skatalites style and the sweetest sounding rocksteady & reggae". Songs included for a re-working include The Specials Too Much Too Young, which was originally based around Lloydie & The Lowbites Birth Control, Stereotype and the iconic Ghost Town, then there is The Selecter's self-titled theme song, originally the B-side to The Specials Gangsters and a version of Elvis Costello's I Can't Stand Up For Falling Down, a 2-Tone rarity as it was given away free a gigs after publishing issues, featuring the afore mentioned Mr Barker.
Both albums will be launched at The London International Ska Festival in May and CD versions can be pre-ordered now (Phoenix All Stars Friday, Dualers Saturday) with tickets from www.londoninternationalskafestival.co.uk/tickets and picked up at the festival, or alternatively if you can't make this both will be available on CD and download formats from itunes, Amazon and other usual outlets after the event.