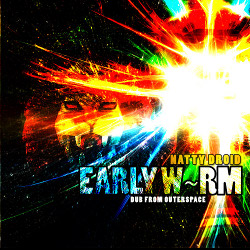 Dubmatix is back again giving away free albums. This time though it is not one of his but one from his own Renegade Media label signings Early Worm (Earlyw~rm), the Toronto-based dub artist with whom he has been friends with for many years.
The album, his debut and titled 'Natty Droid', is described as Future Dub and of being "Dub that has travelled across the Galaxy and landed on Earlyworm's Terra Firma laptop".
There is no doubt he has his own individual style so visit Soundcloud.com to join him on his cosmic journey.