UK dub champions Vibronics have been vibrating the world with bass since 1995. And two years later they crossed The Channel for their first French shows and were making connections with the emerging Dub Scene.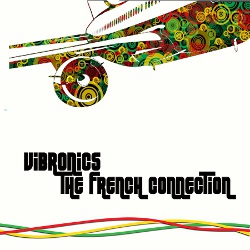 Vibronics latest album 'The French Connection' celebrates their French links through a series of 15 remix collaborations – one for every year they have been playing in France.
'The French Connection' offers a wide selection of top French Dub producers, from the electronic experiments of Lyon legends High Tone to the roots rocking of Bordeaux's Improvisators Dub.
The album is recorded in the usual Vibronics dub mixing style combining traditional analogue recording techniques with the latest advances in studio technology.
The CD will be released March 26th on Hammerbass Records Paris, and Vibronics own label Scoops Records will be releasing three 10" vinyl singles with extra dub versions of selected tracks from the album.