Jamaican born singer and deejay Skarra Mucci returns with his fourth album, the follow-up to his crossover hip-hop effort 'Skarrashizzo' in 2010.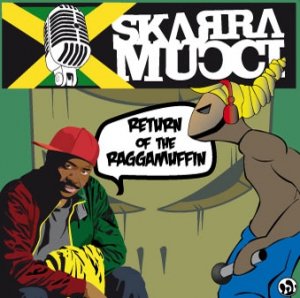 'Return of the Raggamuffin' collects 17 tunes, and collaborations with R&B singer U-Jean and dancehall deejay Kiprich. The production is handled by European producers such as Bizzari, Oneness, SoulForce and Weedy G Soundforce, who handled the production on the mighty Jah Blessings, a tune included on this set.
Skarra Mucci, who calls himself the lyric millionaire, has dedicated the album to "all those that paved the way for reggae dancehall and left way too soon and to the living legends that helps keep the real foundation reggae dancehall alive."
'Return of the Raggamuffin' drops on April 13 on CD, vinyl and digital download.