In mid February Sizzla dropped his latest album 'The Chant', an album inspired by his visit to Zimbabwe.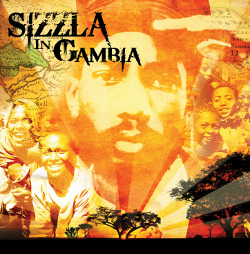 Only one month after the release of 'The Chant' Sizzla puts out another set of songs influenced by his latest visit to Africa.
The difference between the albums is that 'Sizzla In Gambia' – as the upcoming album is called – was partly recorded in Gambia. It was however produced in Jamaica by Karim "DJ Karim" Thompson.
The album collects twelve tracks and its cover art is designed by Nesta Garrick, son of Neville Garrick, graphic designer responsible for several of Bob Marley's most recognized albums.
'Sizzla In Gambia' drops on March 19 as CD and digital download.