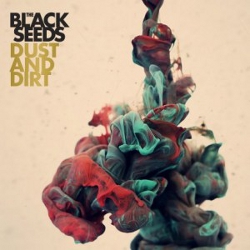 New Zealand's reggae and soul band The Black Seeds return with their new studio album 'Dust and Dirt' on April 10th, via Easy Star Records. It follows the band's latest album 'Solid Ground' released in 2009.
'Dust and Dirt' contains 13 tracks and has taken two years in the making and included new ways of approaching writing and recording.
"Working in our own studio gave us the freedom to get the best out of ourselves over a longer period of time, and to trial new techniques and tones with our own Mike Fabulous at the controls," says singer and guitarist Barnaby Weir in a press release.
The Black Seeds formed in 1998 and are led by vocalist Barnaby Weir and Daniel Weetman. Their sound is a fusion of dub, funk, afro-beat and soul, mixed with vintage reggae.