Reggae Roast have announced that their first 12" vinyl and digital download release of the year will be 'Love Light' from UK sing-jay star Kenny Knots. Kenny has been a consistent vocalist on the British reggae and dancehall scene since the mid '80s when he released his debut single Watch How the People Dem Dancing.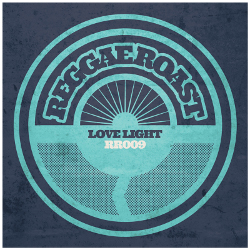 The release will also feature a version and a dub from Nick Manasseh plus a heavy dubstep remix by Belgium's BunZer0.
The name Manasseh is probably familiar to many as he has been another stalwart of the UK reggae scene since the '80s through his various releases, production work and of course the seminal radio show he presented on Kiss FM which ran for a staggering 12 years and was responsible for introducing many new people to reggae music.
BunZer0 is touted as being one of the most respected purveyors of the deeper side of dubstep and his take on this jump up, stepping riddim is sympathetically done keeping much of Knots' vocals and turning down the pace and tones a notch or two to give it that grittier feel.
Reggae Roast are promising a fantastic year ahead with releases scheduled from artists such as Hollie Cook, Linval Thompson, Earl 16, RackNRuin and Congo Natty and if they keep this kind of quality up then no one will be able to say they didn't keep to it.
'Love Light' is available from usual sources today.