Last year Dutch singer Ziggi Recado dropped his third album, an album where he launched a new funk/rock/reggae/pop sound.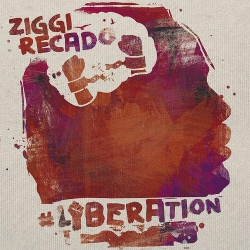 Now he's back with a new six track EP titled '#Liberation', his first independent project following the split with his former label and management Rock n' Vibes.
"What I knew I wanted for sure was to give the people music. In the end that's what it's about," says Ziggi Recado on his website, and continues:
"That's why this EP will be for free for a limited time. I intend to put out more music than before, always felt that was something that would be great for me."
'#Liberation' is produced by four European producers – Silly Walks, Bost & Bim, Oneness and Rootdown – along with Ziggi Recado himself. It can be downloaded on his website.
And the new EP will be followed by another set of projects in 2012.
"This will be my 'EP year' as an EP with Curtis Lynch (Necessary Mayhem) and Decko (Dredda Records) is also in the making," states Ziggi, and concludes:
"Feeling liberated and definitely motivated like never before, I'm sure you'll hear it in the music."