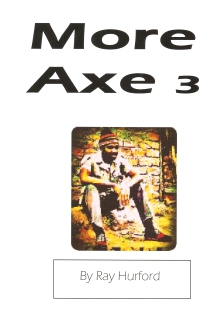 UK writer Ray Hurford has recently put out the third edition in his More Axe series, a series which includes basic designed books containing interviews with a who's who in reggae music.
'More Axe 3' includes chats with Junior Byles, Justin Hinds, Ijahman Levi, Culture, Prince Hammer, Trevor Hartley and the late and great Augustus Pablo.
Available now from selected record shops and Ray Hurford himself.