Broussai, the French reggae band was in the island recently to celebrate Reggae Month and to record tracks for their upcoming fourth album at Harry J's recording studio in Kingston.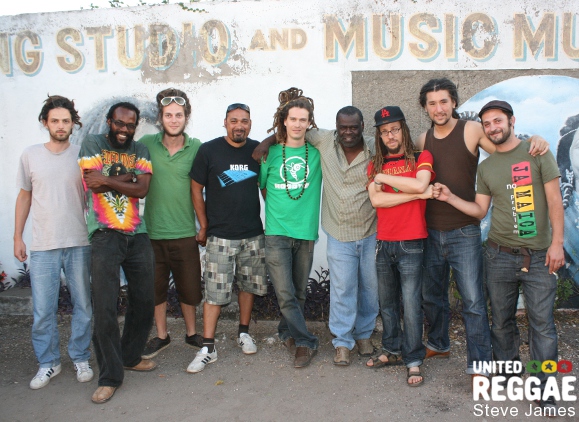 According to band leader Eric Waguet it was their first professional album outside of France. The album which is slated to have twelve tracks has the input of some of Jamaica's finest musicians such as bass player Axeman, guitarist Bo Pee and percussionist Sticky Thompson. It is being engineered by Stephen Stewart who has worked with some of reggae's finest in the business like Burning Spear. There is also a very catchy song called Kingston Town which is done by the group and local band Dubtronic Kru. The song reflects love at first sight as on the moment of visiting Kingston the band had fallen in love and have great memories of the town.
According to Eric Waguet, "We calculate and analyse a lot of things in Jamaica and then work off the vibes and first impressions".