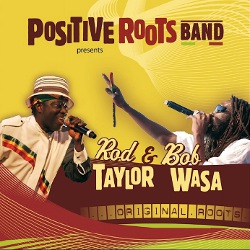 Jamaican legendary vocalist Rod Taylor is set to put out a new album following the excellent Hold on Strong released three years ago.
'Original Roots' is the title of the new album. It is produced and backed by French Positive Roots Band, and vocal duties are shared with their lead singer Bob Wasa.
Rod Taylor had his heydays in the mid 70's until the early 80's working with many of the roughest and toughest producers of those days, including Ossie Hibbert, Bertram Brown, Mikey Dread, Linval Thompson, Henry Lawes and Prince Hammer. More recently he has worked with Jah Warrior and Roy Cousins.
'Original Roots' collects 14 tracks and hits the streets tomorrow.