Rocksteady group The Tennors reunite after a 35 year hiatus. Founding member George Murphy and Ronnie Davis – also a member of The Itals – have reunited along with new member Henry "Sadiki" Buckley Jr., to record a new album and tour U.S. and Europe.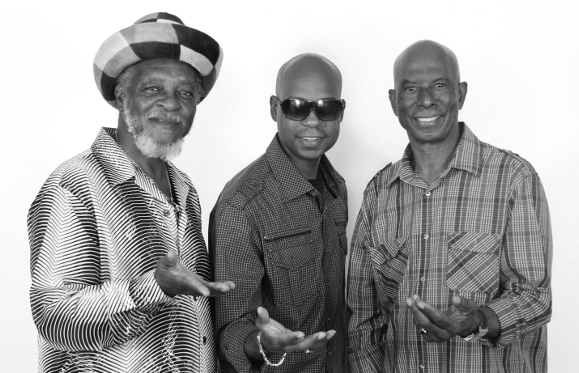 The Tennors is already writing and recording new material for what will become their first new release in over 35 years.
The Tennors made their mark on the Jamaican music scene in 1967 with the release of their first tune, as well as the biggest hit in Jamaica that year, Pressure and Slide, produced and released by Coxsone Dodd.
They went on to make some well-known rocksteady hits, including Ride Your Donkey, Hopeful Village and Weather Report, a version of Simon & Garfunkel's The Only Living Boy in New York and one of this writer's favorites.