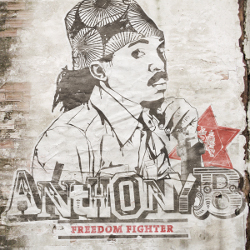 Almost a year ago Austrian label Irievibrations announced the release of 'Freedom Fighter', a new album from Jamaican chanter Anthony B, with its first single Beat Dem Bad, a combination with Konshens. The album was postponed, but the release date is now set to May 25th.
'Freedom Fighter' collects 14 tunes and comes with a wide lyrical range backed by live recorded riddims influenced by roots reggae, R&B and dancehall.
Anthony B put out his widely acclaimed debut album Real Revolutionary in 1996, followed by the almost just as great Universal Struggle in 1997. Since then Anthony B has worked with numerous producers and dropped up to 20 albums.