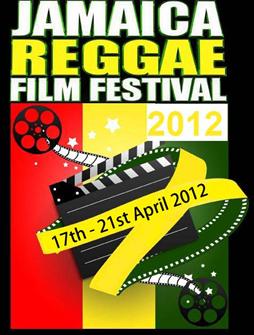 Organizers of this years Reggae Film Festival, taking place between April 16-22 in the Gardens of the Jamaica Pegasus Hotel, New Kingston, are expecting the event to surpass previous presentations, with the world premiere of a Hollywood movie, the presence of a well-known African-American producer/director/actor and the award of Fifty Thousand Jamaican Dollars and a trip to the Trinidad & Tobago Film Festival for the winner of the RBC Make A Film In 24 Hours competition, among the highlights.
The African-American actor making an appearance will be Giancarlo Esposito, star of several Spike Lee films and recently lauded for his role as 'Gus' in the acclaimed ABC-TV series 'Breaking Bad'. He will be bringing the 2008 feature film "Gospel Hill" to the festival, which he produced and directed for his Quiet Hands film production company. The film according to IMDb tells the story of "A former sheriff of the southern town dealing with past sins, and a former civil rights worker, withdrawn since the martyrdom of his brother thirty years before, confront a threat to their town" and stars Danny Glover, Adam Baldwin and Angela Bassett as well as featuring Samuel L. Jackson in an uncredited role.
The other main highlight the 'RBC Make A Film In 24 Hours' competition will see keen amateur and professional Jamaican film makers participate in the film festival and showcase their film making skills. Entrants can use film, video or cell phone cameras to make a 5 minute film in just 24 hours commencing their film on April 16th and handing in the finished film on April 17th. To ensure that no pre-filming takes place before the competition begins, entrants will be informed one hour before the competition starts of a Theme and/or Element that must be incorporated in their film. All Entries will be shown during the remainder of the festival before the winner is announced.