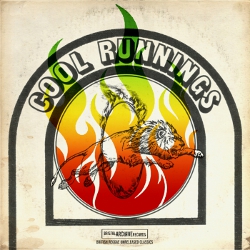 UK roots and lovers outfit Cool Runnings had a career spanning twelve years, including the entire 80's, and are one of Bristol's longest lasting bands. Even though they kept together for a rather long time the band failed to release anything more than the 12" single Robin Hoods of the Ghetto.
Even though Cool Runnings didn't put out anything more than a single they regularly recorded material throughout their career and fortunately enough keyboardist Mark Tuck and guitarist George Condover have kept various master tapes, and Bristol Archive Records are now able to release the band's self titled debut album.
The album is made up from a dozen tracks recorded between 1983 and 1985 at various studios in Bristol, and a couple of live tracks to showcase why the band were an in-demand live act.
Cool Runnings drops today on CD and digital download.