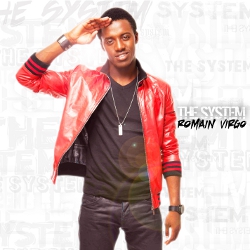 22-year-old singer-songwriter Romain Virgo's highly anticipated sophomore album 'The System' is set to drop on May 8.
'The System' includes 15 tracks and is said to be in the same vein as his self-titled debut album and delivers a set of conscious-themed roots and lovers rock produced by Shane Brown, Donovan Germain and Viking Productions and was primarily recorded at Germain's Penthouse Studio. It includes last year's scorching I am Rich in Love and the gritty first single I Know Better.
It has only been five years since Romain Virgo made history as the youngest winner of TVJ's popular "Rising Stars" - Jamaica's equivalent to American Idol.
After the success Romain Virgo soon teamed up with veteran producer Donovan Germain to record several chart-topping hits, including Can't Sleep and Wanna Go Home.
Since the release of his debut album in 2010 he has won numerous awards within the Caribbean community and has also made history as the first Jamaican artist to perform at Academy of Country Music Awards in Nashville, Tennessee.