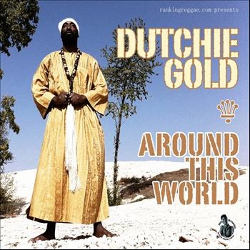 Jamaican singer Dutchie Gold has rocked stages since the 80's and worked with producers such as Junior Reid and Massive B.
Two years ago he met up with producer Don Ranking and their collaboration has resulted in the album 'Around This World', now available on CD and digital download.
The album includes 15 tracks and spans over reggae and dancehall to contemporary club music.