Reggae has ever since its inception in Jamaica in the 60's been present in the UK. Reggae has spawned UK subgenres like dubstep, grime and drum n' bass, but also UK dancehall.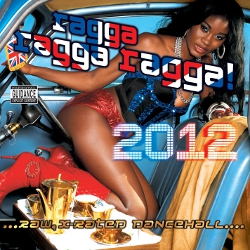 And the annual hardcore dancehall compilation series Ragga Ragga Ragga's latest edition pays homage to UK's dancehall scene, and features top hits from British emerging artists such as Gappy Ranks and Stylo G as well as some of their Jamaican counterparts, including Popcaan, I-Octane and Khago.
This year's edition also contains a bonus DVD focusing on the UK's dancehall scene and interviews with key players along with music videos.
Club anthems such as Stylo G's Call Mi a Yardie and Party Shot from Popcaan can be heard on 'Ragga Ragga Ragga 2012', now available on CD and digital download.